Super Hero Week Installment Two - The Eats
Posted by John Burger on
In honor of Capesters, a new superhero product we make and sell, here is our second installment for Superhero Week!
This post is completely dedicated to superhero snacks, drinks, cakes and any other good eats! Please comment below with any other great ideas for Superhero foods. We would also love to see your own Superhero parties and ideas just tag us @playfullyeverafter on Instagram or share it to our Facebook page.
1. Drinks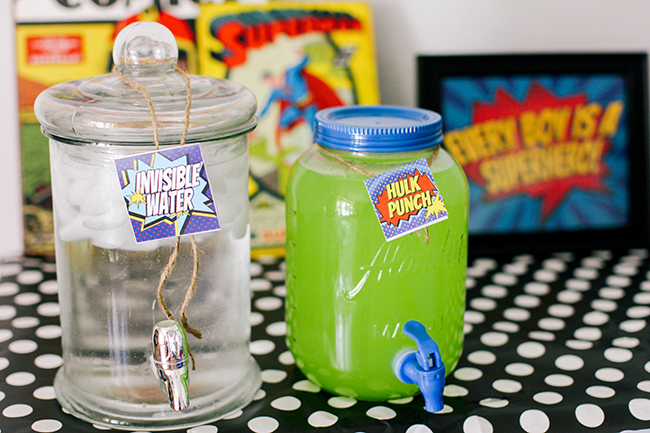 I can barely handle how creative and adorable this idea is! Its inexpensive and ties into the theme so well. Idea and image credit goes to The Sits Girls.
There are a lot of cute ideas on this photo but my focus is just for the Super Fuel Root Beer.. Love it. Special thanks to Sweet Designs.
2.  Snacks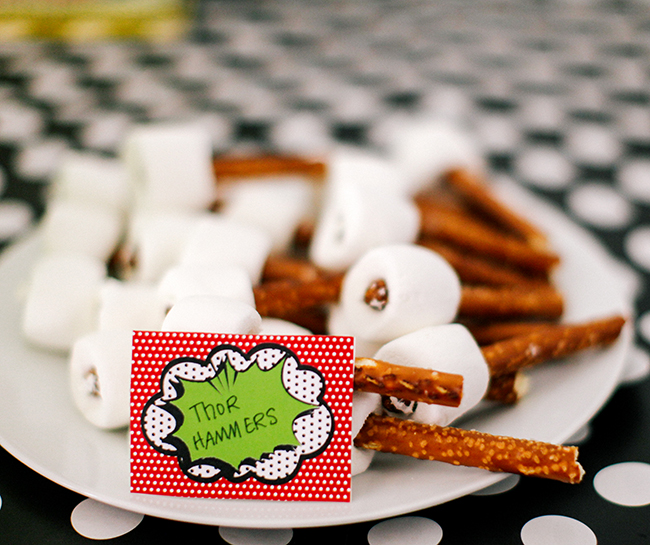 I never, in a million years, would have come up with this but it is so inventive and seriously affordable. MY hat goes off to The Sits Girls again for the idea.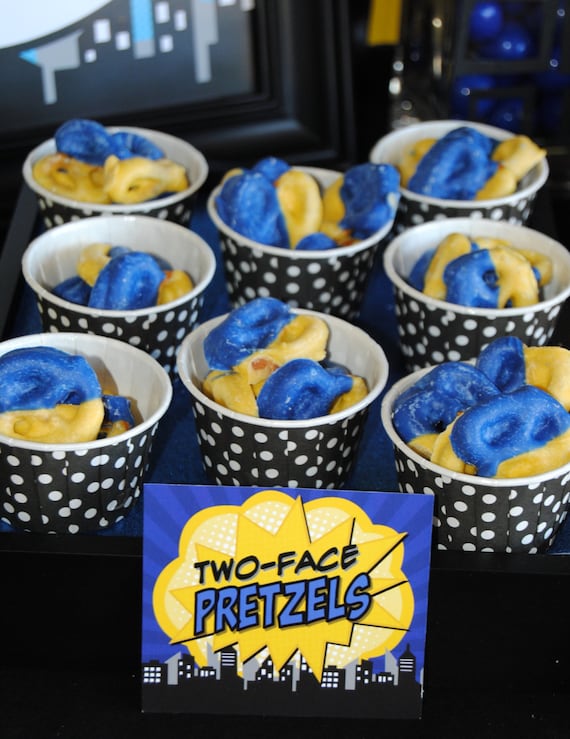 Thank you KrownKreations for opening my eyes to not just Superhero treats but Villain Treats. You can't have superheros without them right??
90% healthy and 100% Amazing. Thanks Cheryl-Cavanaugh for the idea.
The Super Power Fruit and the Superman Popcorn holders are both easy, affordable and can be credited to Sweet Designs. Don't you just wish you'd come up with them??
These are a fund spin on the Superman Popcorn holders above. All you need for this is a comic book and a copy machine. Check out your local library and I bet you'll find both! The thanks for the comic book spin goes to Life Frosting.
3. Desserts
Oh my dear heavens that Kryptonite Jelly is too great! The Chickabug Blog out did themselves with these desserts!
Ok these cookies come with an easy tutorial! Check out The Sweet Adventures of Sugarbelle to become a master builder of the Spider Man cookie.
Lastly are these cute and inexpensive marshmallow heroes! The tutorial can be found at Critters and Crayons.
---
Share this post
---
---
---
0 comment